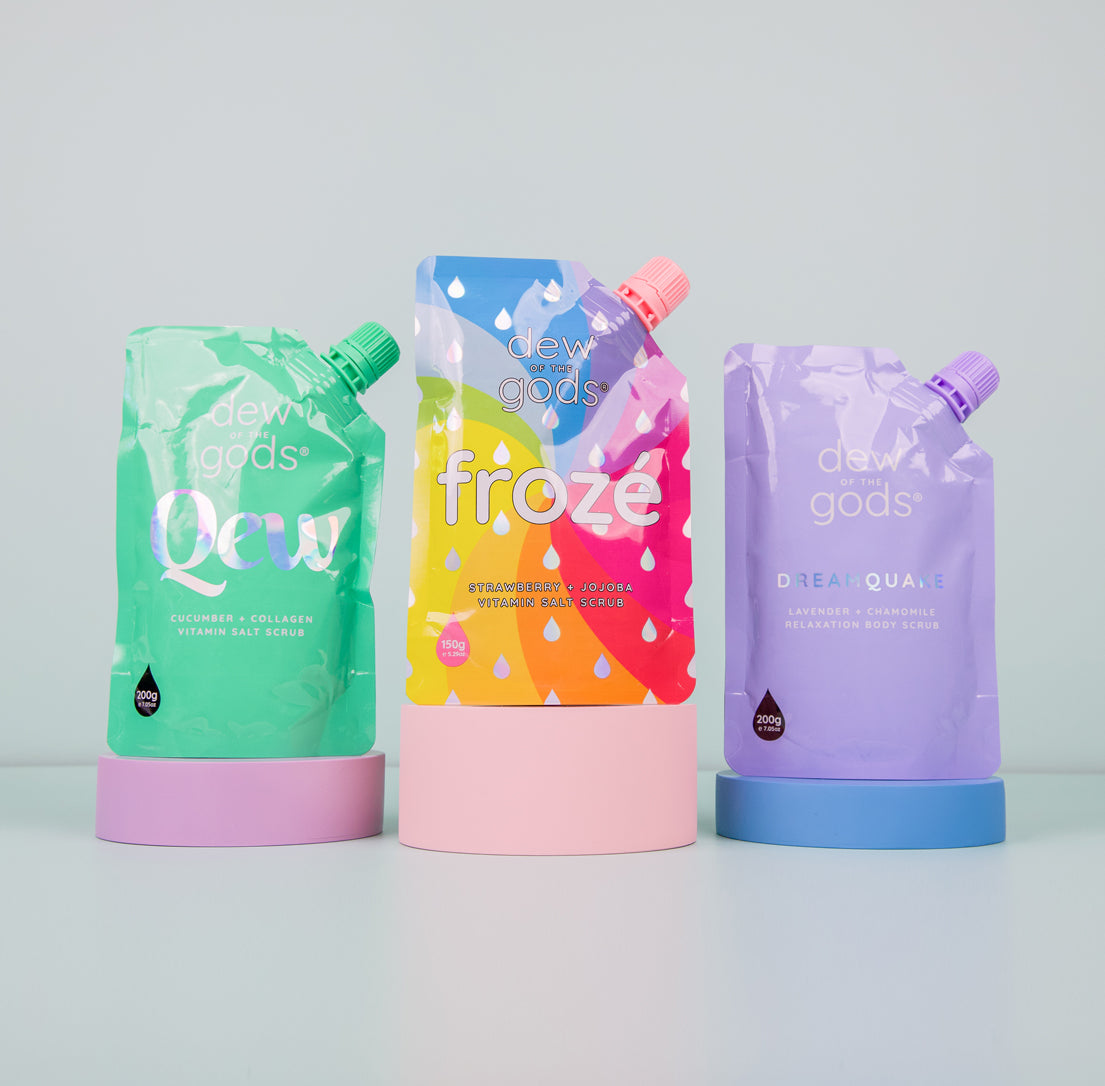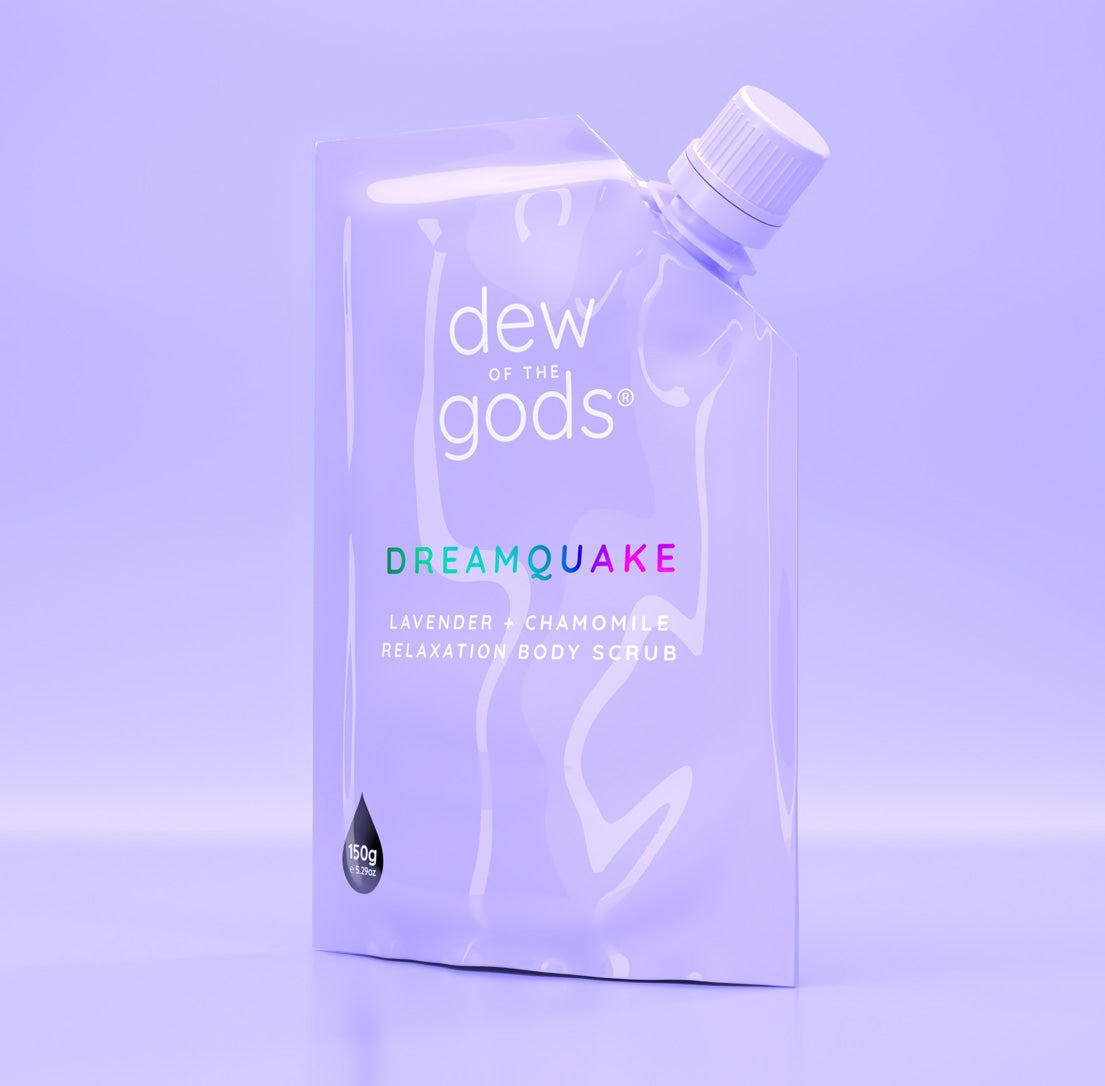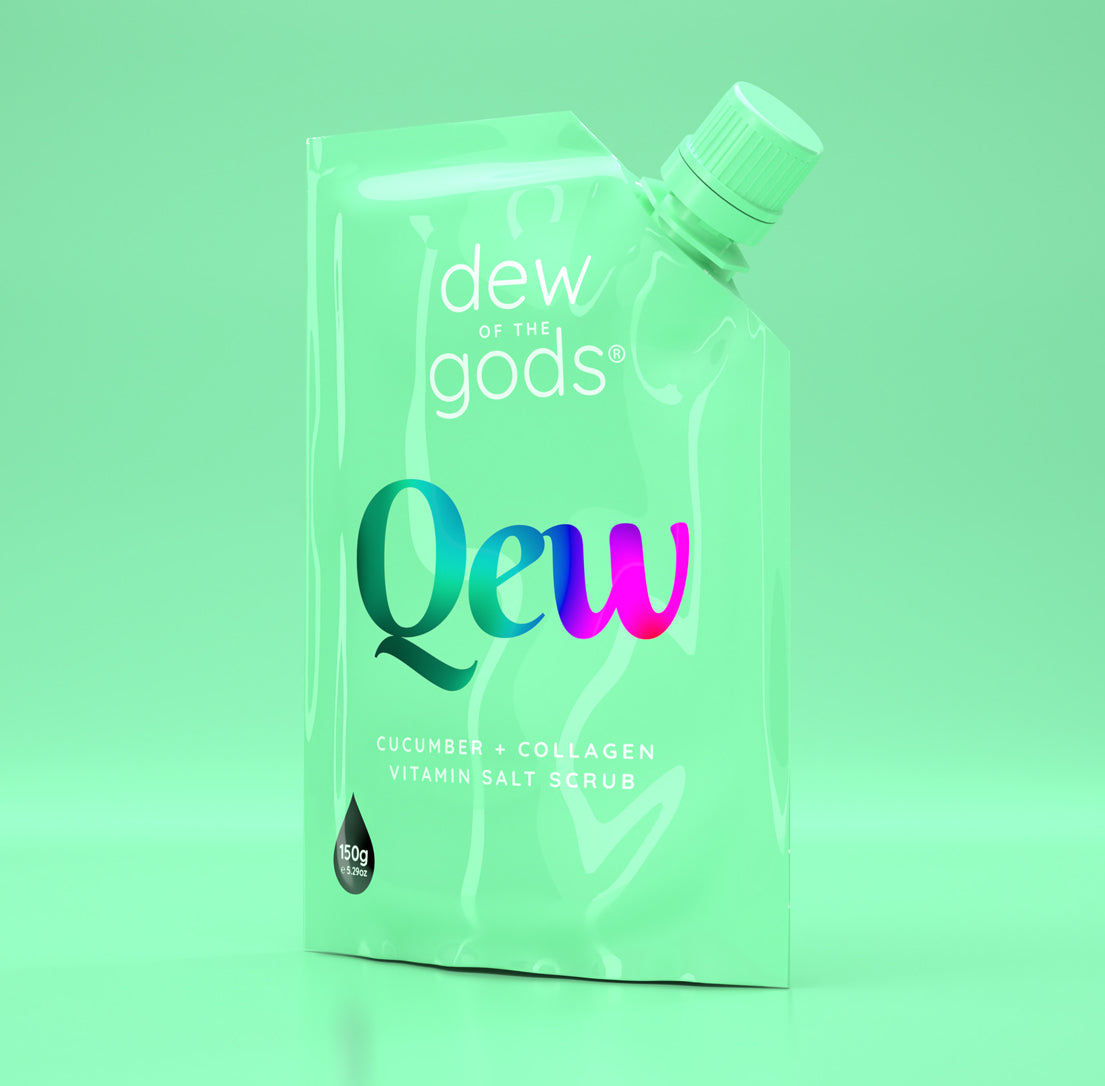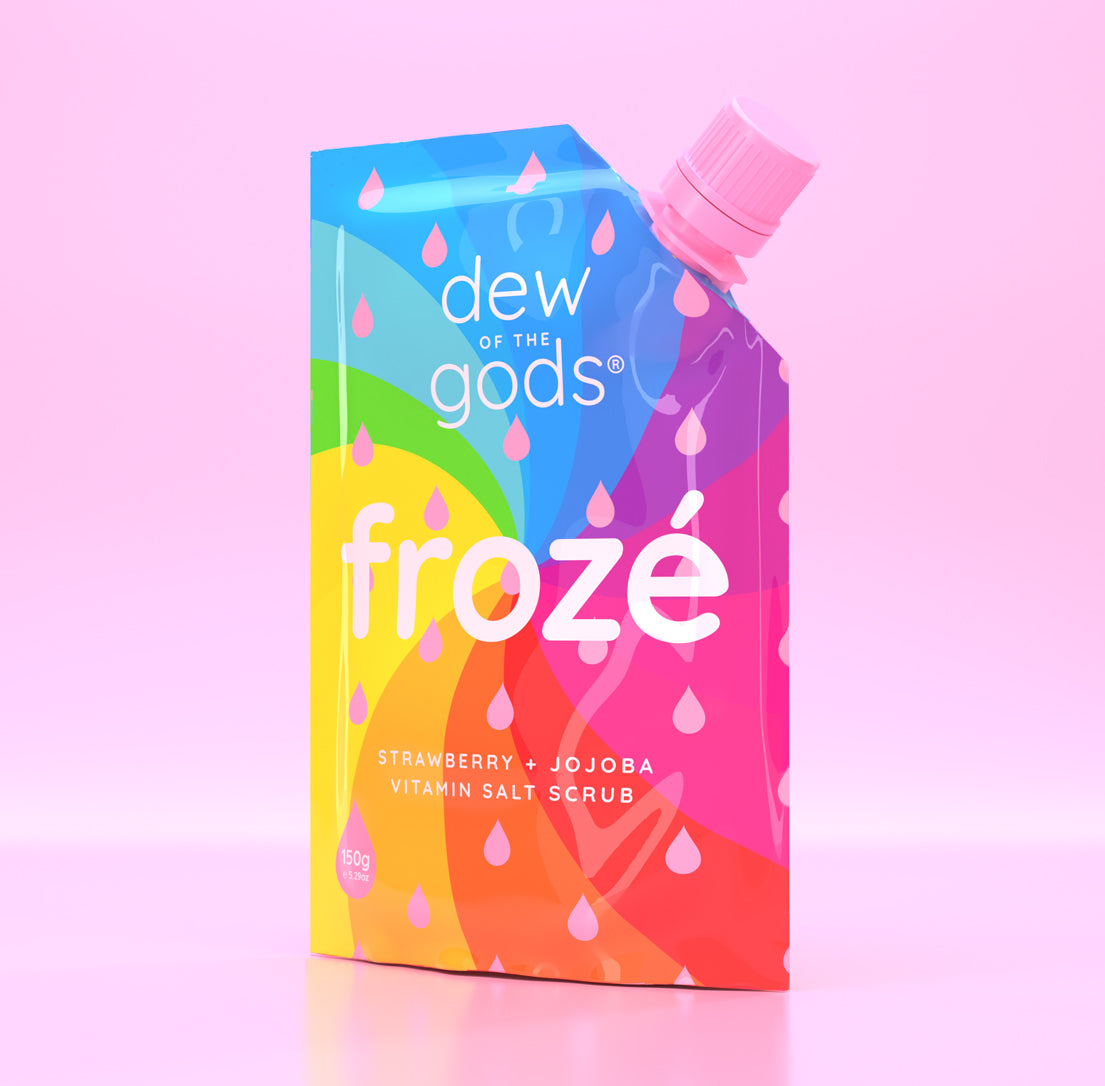 Regular price
$66.00
Sale price
$56.00
Unit price
per
Save $10 USD when you combine ALL THREE of our luxurious body scrubs together into the ultimate bundle for exfoliation. The Body Set comes with 1 Frozé™ Vitamin Body Scrub (150g), 1 Dreamquake™ Nighttime Relaxation Body Scrub (200g) and 1 Qew™ Cucumber + Collagen Vitamin Salt Scrub (200g).
Dreamquake™ (200g): Dreamquake™ is a vivid nighttime relaxation body scrub made from rich lavender and ultra-luxe Epsom salts. Formulated to destress, calm and get you ready for the best damn sleep of your life.

Qew™ (200g): Qew™ is the giver of hydrated, bouncy, and firm skin. She's a summertime elixir of cucumber and collagen formulated to start your day off with a bounce. You know that summertime/vacation feeling after spending the day at the beach, and just before going out for dinner? That's the vibe we're going for.
Frozé™ (150g): A summer staple for optimal tan management, silky smooth skin, and literally just fun in the tub. Looking for an extra rough exfoliation? Try Frozé™ DRY... yes, DRY! Get naked, get in the shower, and before turning on the water, start your scrub experience. The more pressure, the deeper the scrub. When you're ready to wash away the guck and dead skin, turn on the water for a silky smooth, melting effect.
check_circle In Stock
cancel Sold out
Free delivery — on all orders over $40!